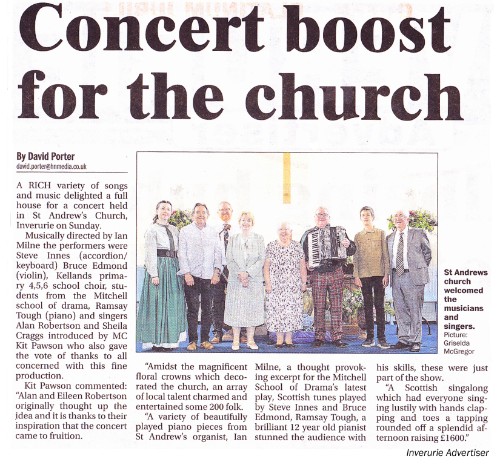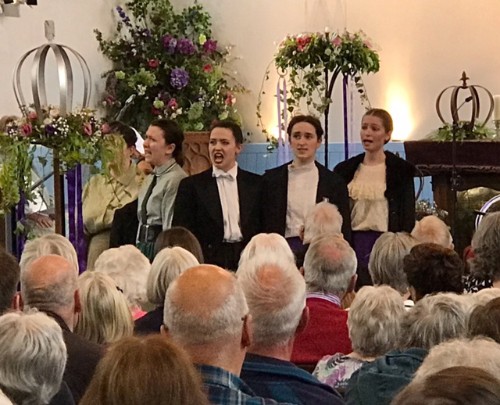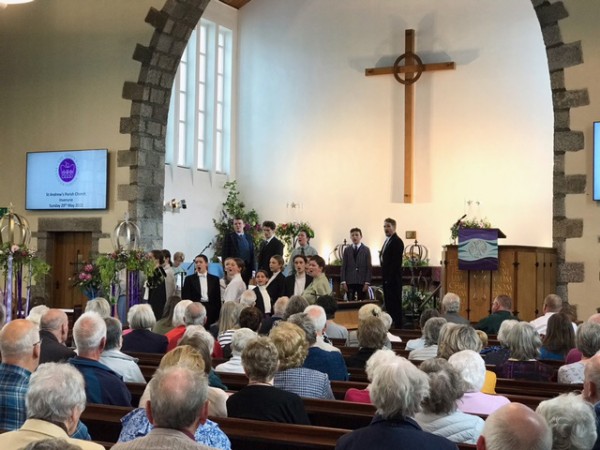 Platinum Jubilee Concert at St Andrews Church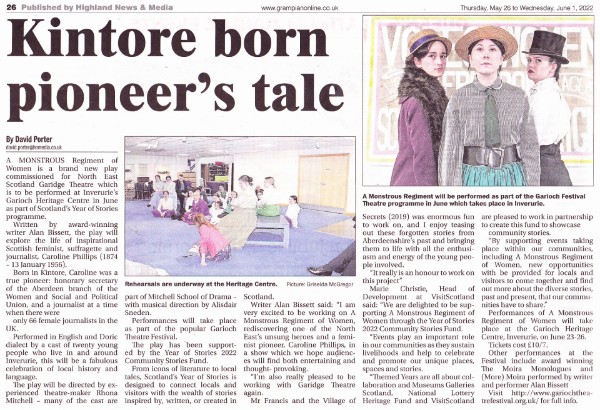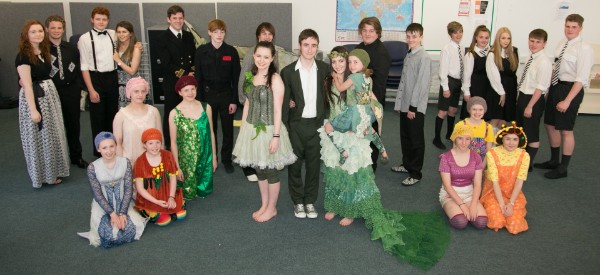 Midsummer Night's Dream cast - Garioch Theatre Festival 2016
Pictures from our Concert are now on Facebook: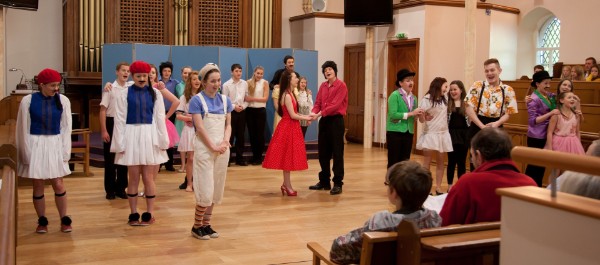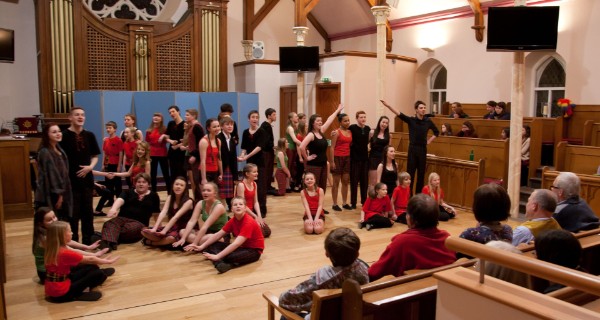 Our 30th Anniversary Concert has now moved to January 11th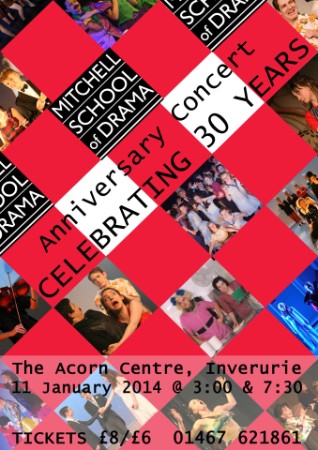 Inferno
A stage adaptation of the memoirs of, playwright and alchemist, August Strindberg – Inferno is the latest play by Thomas Bywater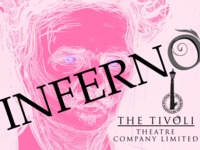 Rosalind Watt appears in Inferno as Emma Strindberg at the Re-opened Tivoli Theatre , Aberdeen

25 - 27 October 2013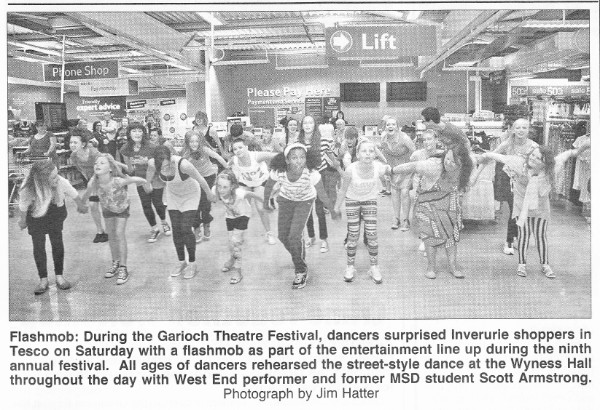 The Tempest
MSD's production of the Tempest by William Shakespeare opened on Thursday to an appreciative audience in Inverurie as part of the Garioch Theatre Festival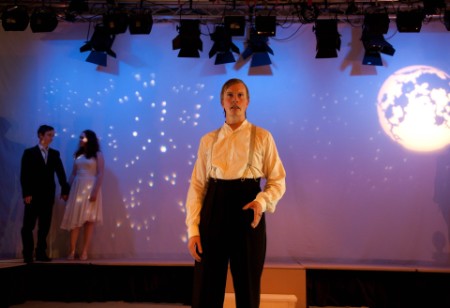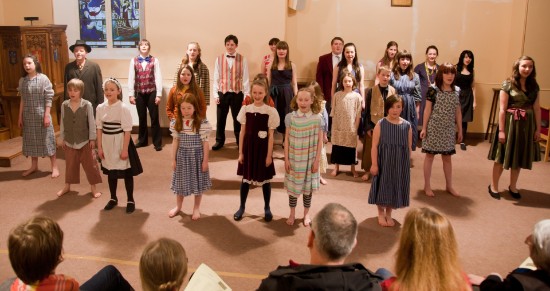 The Musical Theatre Class showing of work in March.......click HERE for more photos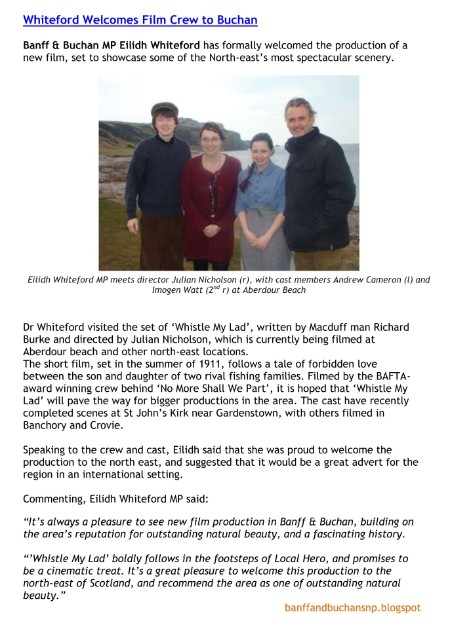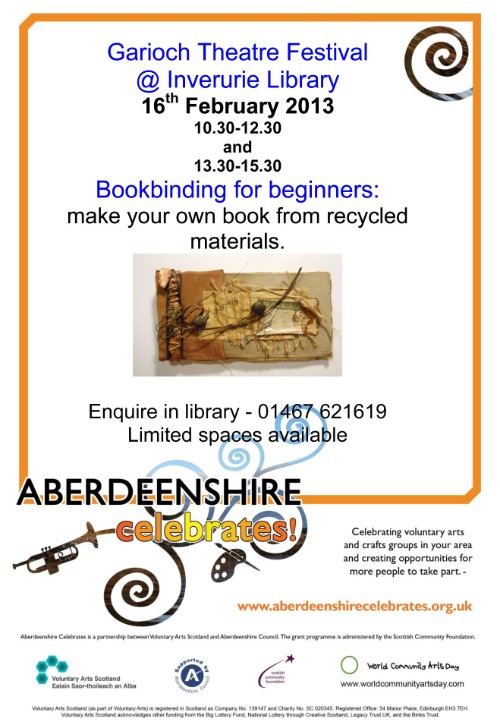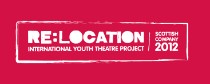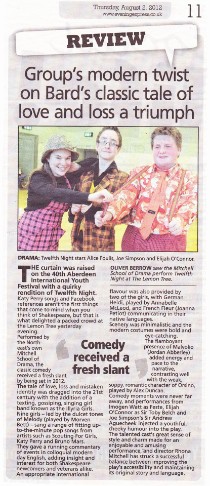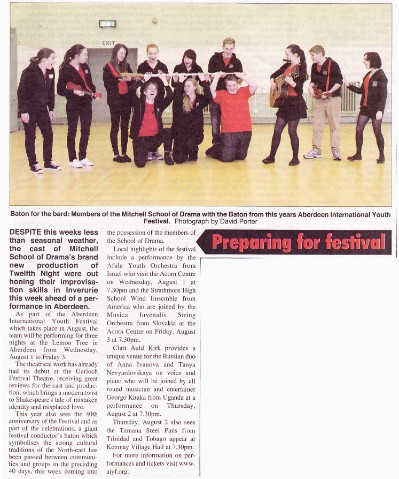 Inverurie Advertiser
Inverurie Herald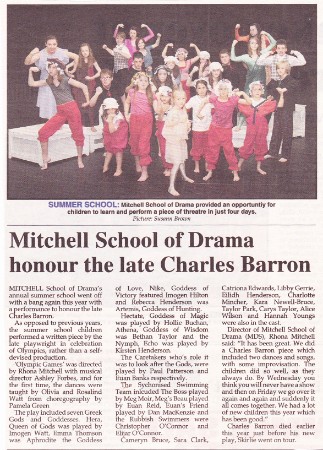 Inverurie Herald
Inverurie Advertiser
Garioch Theatre Festival Community Day produced

a Flashmob routine that appeared in Tesco and Andersons in Inverurie!

Flashmob in Andersons


Flashmob in Tesco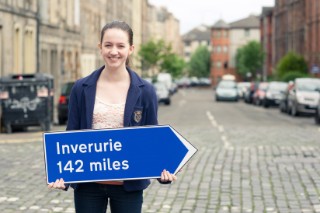 Rosalind's Norwegian Project
On Saturday 9th of June, Rosalind Watt, 16 from Mitchell School of Drama joined six other exceptional young Scottish theatre-makers who travelled from all over Scotland to the capital city to begin working towards representing Scotland this summer at RE:LOCATION 2012, a pioneering International Youth Theatre event held in Stavanger, Norway.
Rosalind, from Mitchell School of Drama, met the group for the first time on Saturday 9th June at Out of the Blue, Dalmeny Street, Edinburgh and immediately began working with leading theatre company Visible Fictions, the National Theatre of Scotland and national development agency Promote YT (Scotland) to form a new, dynamic and bespoke Scottish Company. Here she began the process of creating an ambitious new piece of theatre, which will showcase the best of young acting and theatre-making talent from Scotland on a major international platform.
Hosted by Rogaland Theatre, Norway, RE:LOCATION 2012 is a new International Youth Theatre Project designed to celebrate excellence in performing arts. Scotland is privileged to be one of only six nations invited to participate and is proud to be recognised as a leading nation in youth theatre arts in the Year of Creative Scotland.
The creation of the Scottish Company is a collaborative artistic project led by Promote YT (Scotland), the national support and development organisation for youth theatre, in partnership with leading theatre company Visible Fictions and the National Theatre of Scotland, with investment from Creative Scotland.


MSD had another successful year at Aberdeen International Youth Festival, with a run at the Lemon Tree and the cast participated in the AIYF Gala at His Majesty's Theatre , Aberdeen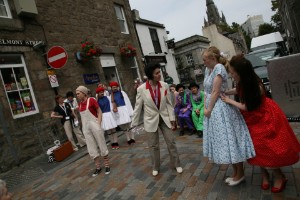 Festival in the City
They also performed extracts from The Comedy of Errors in various locations around Aberdeen
MSD goes to Strichen
The company gave their final performance of 'Doorways' to a small but enthusiastic audience at the Richie hall in Strichen as part of this year's AIYF
'Doorways' in Strichen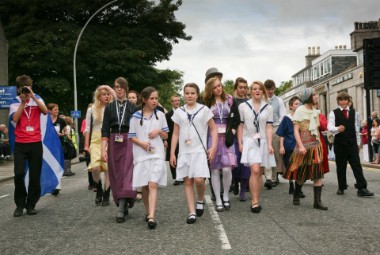 AIYF 2010
The Mitchell School of Drama had another sucessful year at the Aberdeen International Youth Festival
...and the rain stayed off for the parade!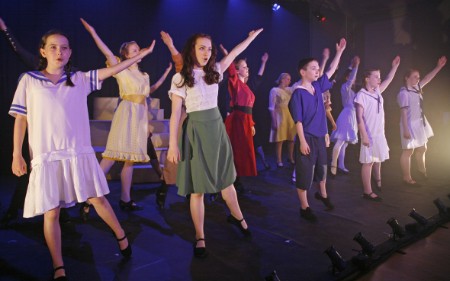 The 2010 Garioch Theatre Festival

was another success !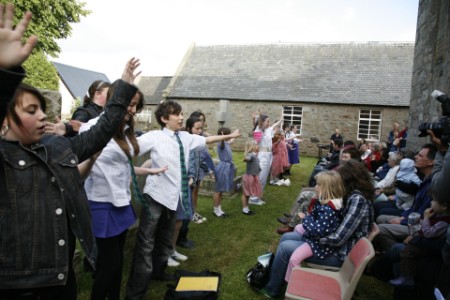 Summer School 2010
This years participants successfully rehearsed and performed 'Grave Matters' by Charles Barron.
They managed to perform one of the two shows for parents and friends in the open air despite the threat of rain.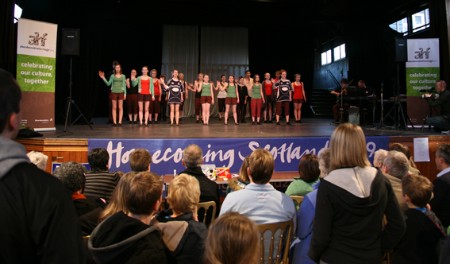 Haddo Heritage Fair
15 November 2009
MSD performed two sections from their successful production of 'Our Scotland' to an appreciative audience at Haddo Hall, Tarves as part of this Heritage Fair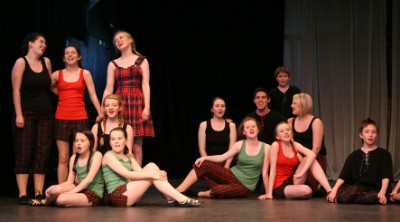 'Our Scotland' DVDs are now available priced only £5.00
'Our Scotland'

Garioch Theatre Festival

'Our Scotland'

Aberdeen International Youth Festival
TESS


November 2009

MSD were featured in an article about heritage and education

in the Times Educational Supplement Scotland

Inverurie Heritage Fair
3rd October 2009
MSD performed excerpts their successful production of 'Our Scotland' to a capacity audience at Inverurie Academy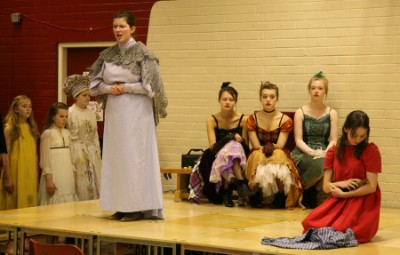 Peterhead Heritage Fair
Saturday 18th July 2009
Central School
Peterhead
MSD perfomed an abridged version of their successful production 'Lottie' - which is based on the real story of a girl born in Peterhead Poorhouse at the end of he 19th century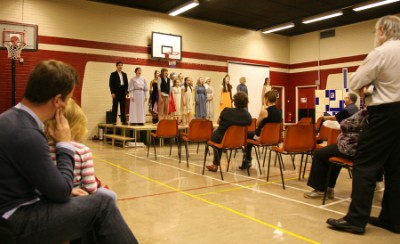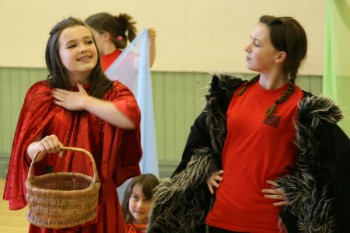 Summer School 2009
6th - 10th July 2009
We had a successful week on the theme of 'Fairy Tales & Scary Tales' culminating in a show for parents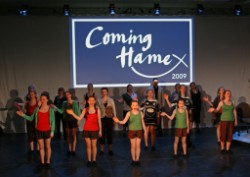 AIYF 2009
Our Scotland at the Lemon Tree, Aberdeen
29th - 31st July 2009
at 7:00 p.m.
After the successful run at the Garioch Theatre Festival, Aberdeenshire Youth Theatre will take 'Our Scotland' to the Lemon Tree as part of Aberdeen International Youth Festival
First Minister's Visit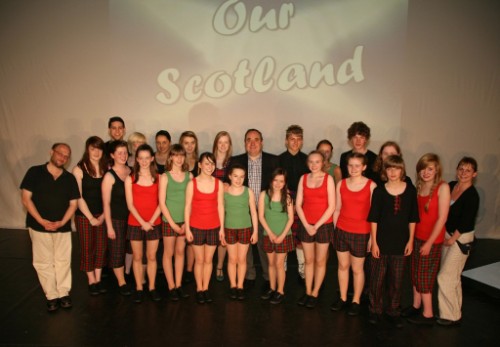 First Minister Alex Salmond dropped in to see the company during rehearsals for 'Our Scotland' and was impressed by the high standard of the production.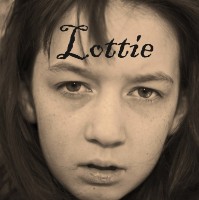 Our Lottie CD is now on sale
The CD features the music and songs from the successful production performed by members of the cast.
LAMDA Exams

New Classes for 2009

The summer session of LAMDA examinations was held in June 2009 with an excellent set of results - congratulations to all candidates!

Students are currently working towards December 2009

Beginners Singing Class with Andrew Saunders

Tuesdays 5:45 - 6:30

Tiny Tales with Ruth Kent

Saturdays 10:45 - 11:30

Movement & Drama with Ruth Kent

Saturdays 11:45 - 12:30

Please contact us for more details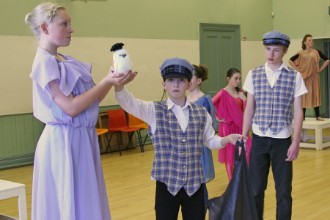 Summer School 2008
Last year's summer school with the theme of 'Olympic Games' ran from Monday 7th - Friday 11th July and culminated in a show for friends and parents.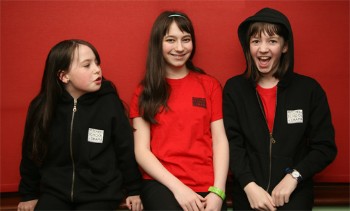 MSD 'Hoodies' and T-Shirts are available in various sizes - please ask for more details